There are a variety of businesses that can benefit from our refrigerated units, which can be customised to suit most applications. Our reliable, airtight seals and temperature regulation controls ensure the safety of your products while allowing you to take advantage of power-saving technology with three-phase containers. They can be installed anywhere on your premises and, if you move, they can move with you! In today's post, I'm going to tell you about 5 business types that I think can really benefit from refrigerated shipping containers.
1 – Vineyards and wineries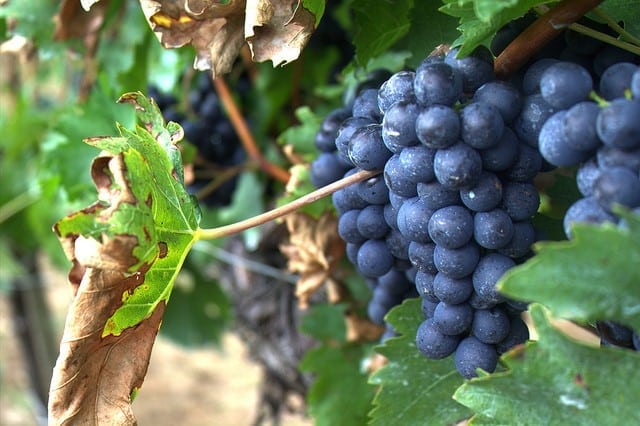 Here in New Zealand our grapes are often refrigerated after they are harvested and refrigerated shipping containers provide a quick, accessible onsite solution at the very first stage in the wine making process. For the finished product it is critical that wine be stored and transported in temperature-controlled facilities. Wine can be affected by light, oxygen and temperature changes. And what better way to keep the valuable finished product safe from theft than in an airtight, climate controlled unit with a customised locking unit.
Refrigerated shipping containers can even be turned into wine cellars as Abbott Miller of the American design company illustrated in Food&Wine. In 2006 to celebrate the 50th anniversary of the shipping container, he kitted a container out with wine racks and furniture for guests, then buried it in the hillside. In doing so, he hoped to challenge the 'high culture' associations of wine tasting.
Pharmaceutical Companies
There are many life-saving medications that are required to be stored and shipped at controlled and lower temperatures. Following production, these medicinal products need to be stored and shipped at lower than ambient temperatures to preserve quality and stay in compliance with strict guidelines. Some cold chain items, such as vaccines, insulin, and products derived from blood or plasma, can be classified as particularly high risk because they are at not just susceptible to elevated temperatures but at risk from freezing. The mobility of a refrigerated shipping container is key for shipping the goods while the design of a larger walk in unit on site makes filling orders and organising stock efficient.
Florists
Due to the invention of the refrigerated shipping container florists can design arrangements and fill orders with a staggering array of options no matter the season or location. It is well known that flowers and plants begin to decline in quality as soon as they are cut, but keeping flowers cold during transport places them in a state of suspended animation. Flowers have tiny, intricate veins that carry moisture to the petals through the sap, by slowing this down this respiration process by storing them at one degree above freezing will expand their lifespan three times.
Our customised and adaptable shipping containers can also be fit within a florist's shop, prolonging the product through humidity and temperature control. Other creative uses have seen shipping containers turned into temperature-controlled greenhouses, potting sheds and prize-winning displays at flower shows.
Festivals and street celebrations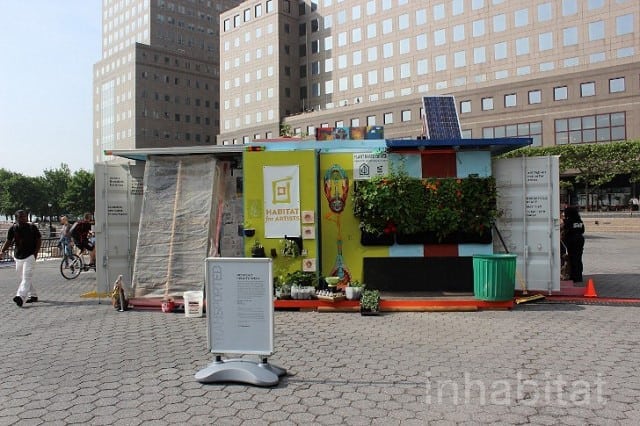 This fast growing and dynamic field is undergoing changes where the strategic employment of refrigerated shipping container can solve logistical issues while transforming the appearance of an event. With more events in unexpected places and celebrations spanning several days having a refrigerated shipping container fit out to serve as various temporary venues from ticket offices, food stations, stages and sleeping quarters allows festivals to take the experience to another level.
The basic modular design and robust structure of shipping containers have made them popular with architect's the world over – and with the insulation of a refrigerated unit that can provide comfortable, controllable zones the possibilities seem endless. Week long events can provide adequate food and beverage storage, no matter the location through mobile refrigerated units all with little impact on the environment. These same units can be converted into mobile bars and restaurants as well as places to house staff and guests. The shipping containers can be converted to the facilities needs, delivered, then packed up after the event all without leaving a trace.
Restaurants
Restaurants face a number of increased costs and one way to control them is purchasing food in bulk. A refrigerated shipping container can provide an easier and more cost effective solution for storing bulk food than a cold storage unit hundreds of kilometres away. Our containers offer an elegant solution to tackling the necessity of storing poultry, game, meat and seafood at different requirements while preserving freshness and flavour. Another handy feature of having a refrigerated storage container is the flexible ability to grow your restaurant because you can quickly add more space, making it easy to locate and move products as necessary.
In one of our previous posts, we discussed how farming solutions inside shipping containers also offer a unique way for restaurants to grow certain herbs and vegetables onsite, offering their guests a truly unique dining experience.
We're here to help!
Whatever your commercial refrigeration needs are, KiwiBox refrigerated containers are perfect for storing and transporting your products in a temperature controlled environment. With over fifteen years industry experience, we can provide you with customised solutions to suit your unique needs. Contact us to discuss how you can best use a KiwiBox refrigerated container for permanent or temporary commercial refrigeration.
Photos
Inhabitat by TRANSported at Brookfield Plaza, CC BY-NC-ND 2.0