It's been all go at our Christchurch Kiwi Box headquarters in the last couple of months — we've moved to a new yard and have been busy providing refrigerated shipping container rental services to the COVID-impacted export industry.
Kiwi Box Christchurch has a new location
We're happy to announce our Christchurch headquarters is now in a new location at 35 Kennaway Road, Woolston. Our new yard in the Portlink Industrial Estate measures 2,500 square metres, giving us loads of space to house our 20ft and 40ft refrigerated shipping containers available for lease and sale.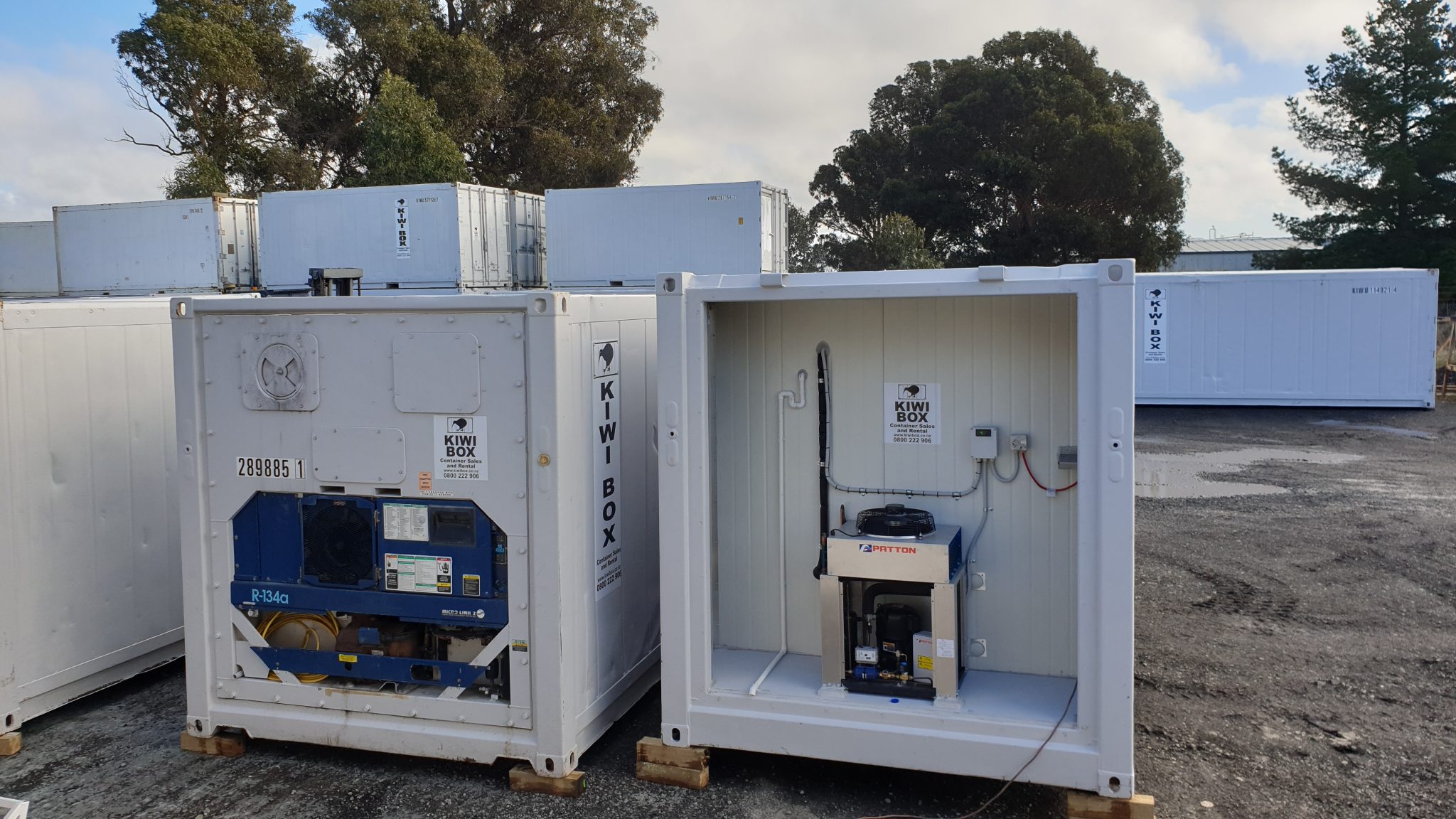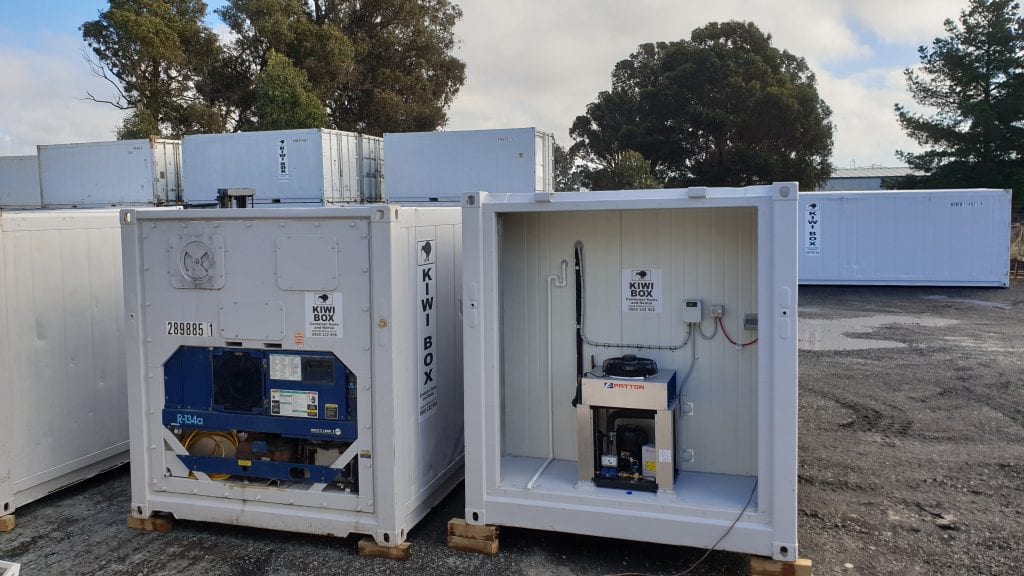 Relocating a yard full of 20ft and 40ft shipping containers is no mean feat so we're happy to have all our available units moved across to the new Kennaway Road location. The new site is easy to access, and we have the run of the place (we shared our previous yard), so it's nice to have a quieter operating space.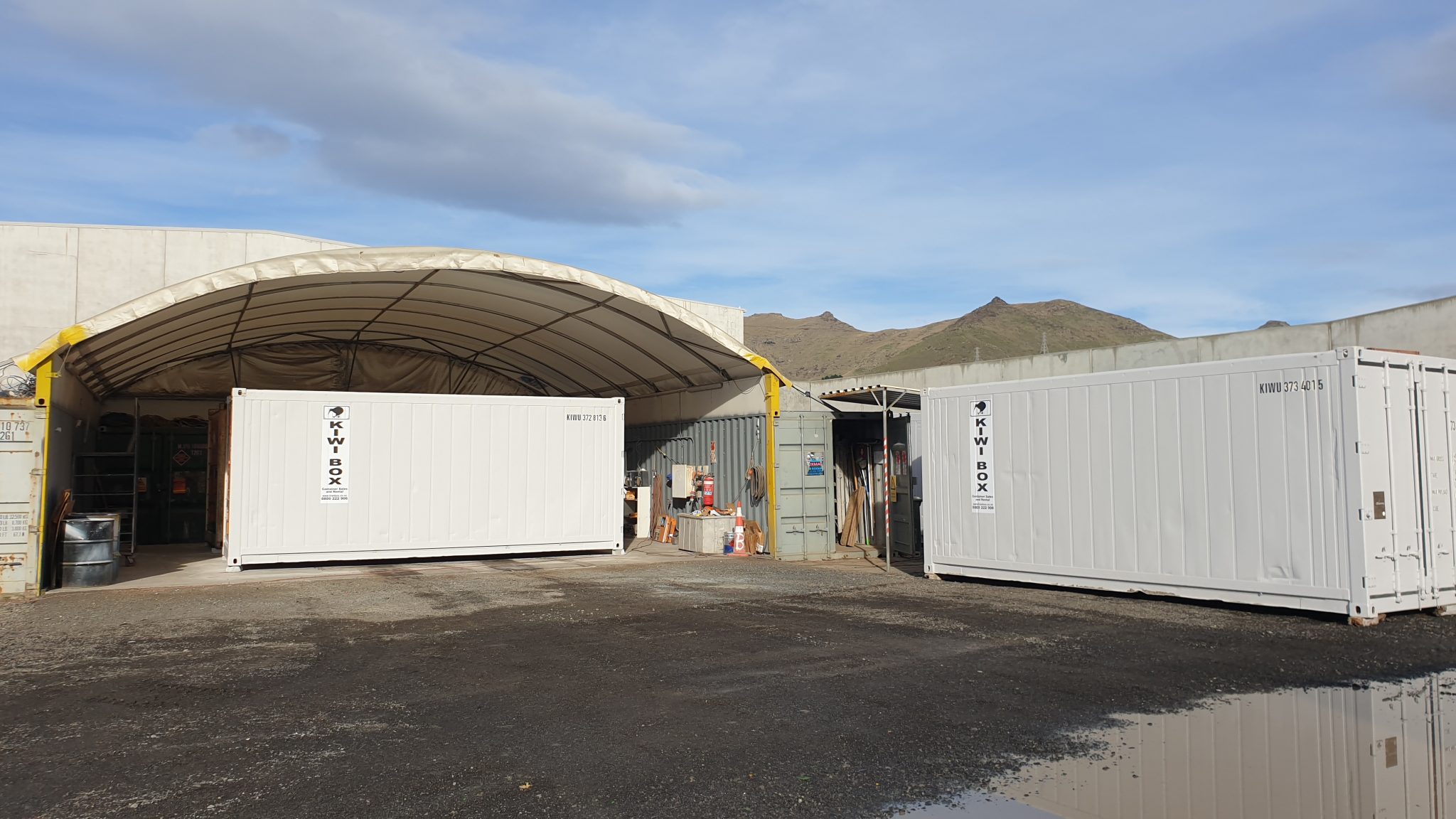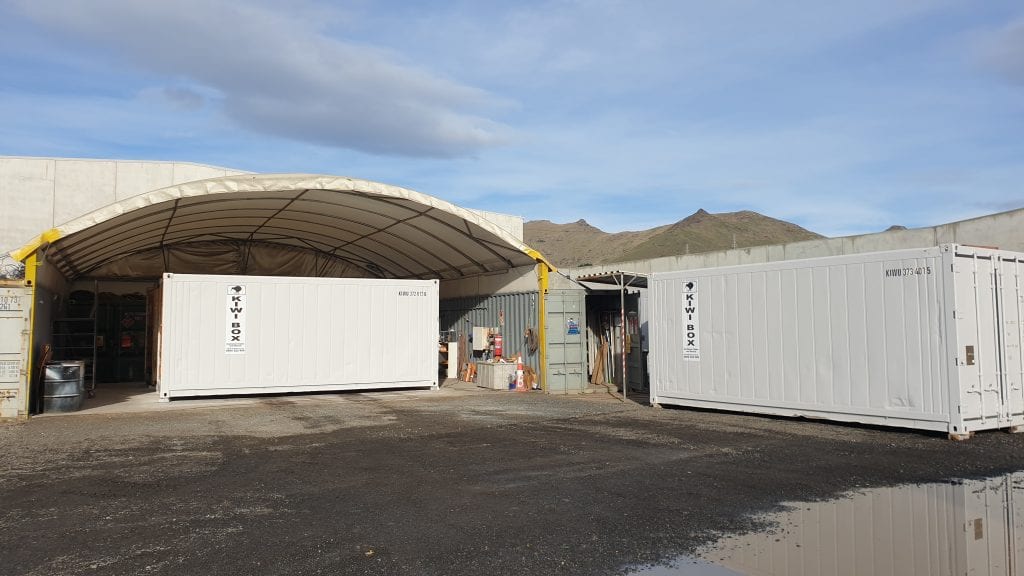 Our new Christchurch yard is complete with a smoko unit and separate office and toilet buildings. Our workshop is set up under a large awning, giving us a sheltered area in which we can work on our refrigerated shipping container stock, make custom modifications, and service refrigeration units.
Supporting the export industry during COVID-19 pandemic
We usually see peak demand for refrigerated shipping container leasing in summer with all the outdoor events scheduled in the warmer months. However, with the COVID-19 pandemic continuing to affect supply chains around the work, we're currently the busiest we've ever been during winter.
Local exporters' cold stores have been overflowing with product while they wait for their export containers to become available. These exporters have been leasing our refrigerated shipping containers in the interim, using them as temporary refrigerated storage so their products don't go to waste.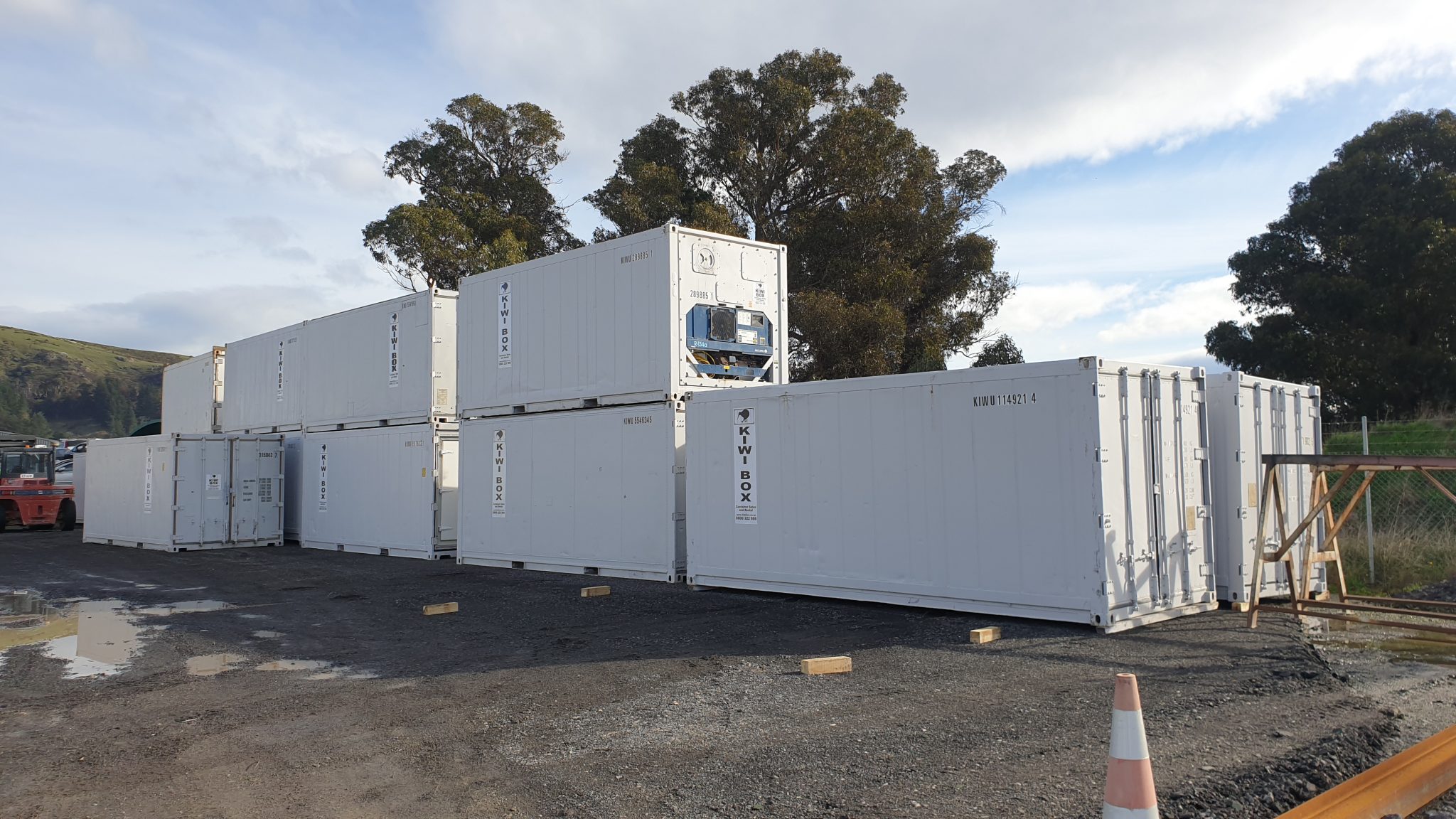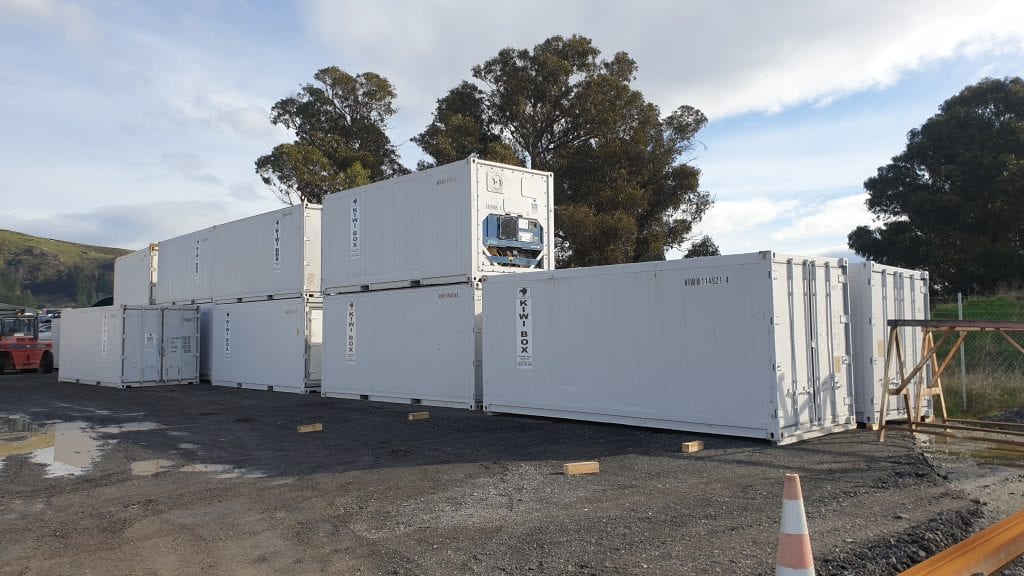 A versatile refrigerated storage solution
The refrigerated shipping containers Kiwi Box sell and lease in Wellington and throughout the South Island provide a highly versatile option for cold storage across multiple industries. Our 20ft containers run on single-phase (household) power supply and can maintain temperatures between -20°c and +30°c.
Get in touch to learn more.
Read our customer stories.
Find out about our stock.