Kiwi Box owners Steve and Greg Flynn take enormous pride in the performance of the refrigerated containers they lease out to businesses in the South Island. So much so that their customers never have to worry about servicing or repair costs associated with running the containers, as the monthly lease covers all of this.
24/7 breakdown service has your back
As well as regular maintenance, a lease of a Kiwi Box refrigerated container also includes a 24/7 breakdown service, at no additional cost, and for the rare occasions that the service is needed, either Steve or Greg (who are both highly experienced and qualified refrigeration engineers) will be on site to fix the problem within the hour for local Canterbury clients. For those customers outside of Canterbury, the brothers have a network of local refrigeration companies that they call on — with all expenses covered by Kiwi Box.
Right before a container leaves the yard a thorough servicing is carried out and then it is added to a regular on-site maintenance schedule that is personally undertaken by Steve and Greg — twice a year for those in Canterbury and once a year for those located elsewhere in the South Island.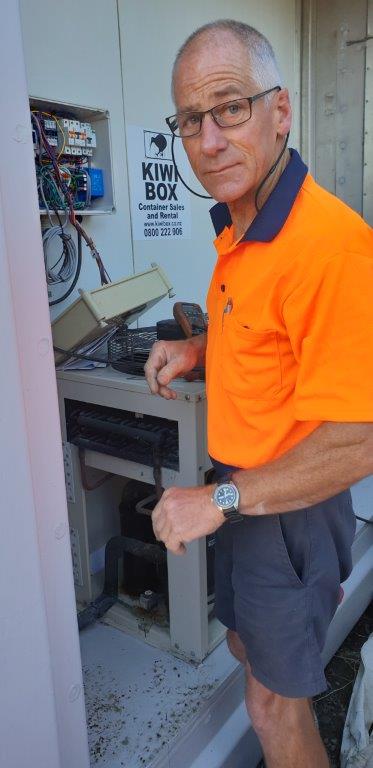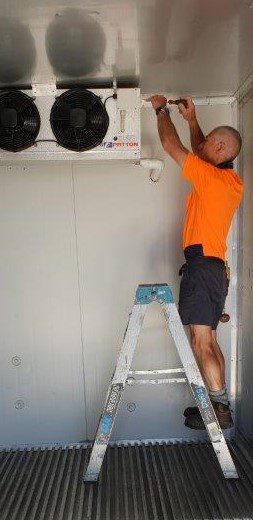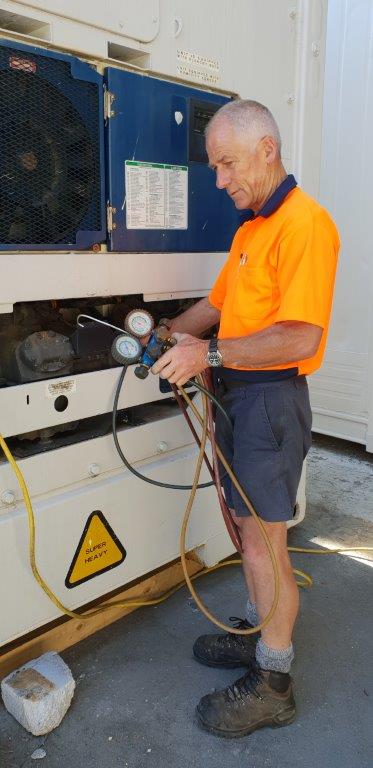 What's included in a Kiwi Box Maintenance Service?
The standard maintenance service/inspection takes approximately 45 minutes to complete (but can be up to 2.5 hours if any parts, such as a noisy motor bearing, need to be replaced) and consists of:
An interior wash down — as required.
Lubricating and cleaning the door seals — to prevent any issues with opening and closing.
Inspection of the electrics — all covers are removed from the electrical boxes and the running amps of the compressor, fan motors and defrost elements are checked. The tightness of the screws holding the wiring in place is also inspected.
Servicing of the refrigeration system — including fitting pressure gauges, checking running pressures and making sure all the valves etc. are working as they should be. The unit is run on chill, then down in frozen mode if required.
A check of all motor bearings — to ensure optimum efficiency of the unit.
Rust kill of any rust spots (weather dependent).
Exterior painting with marine grade paint — to keep the containers looking fresh (weather dependent).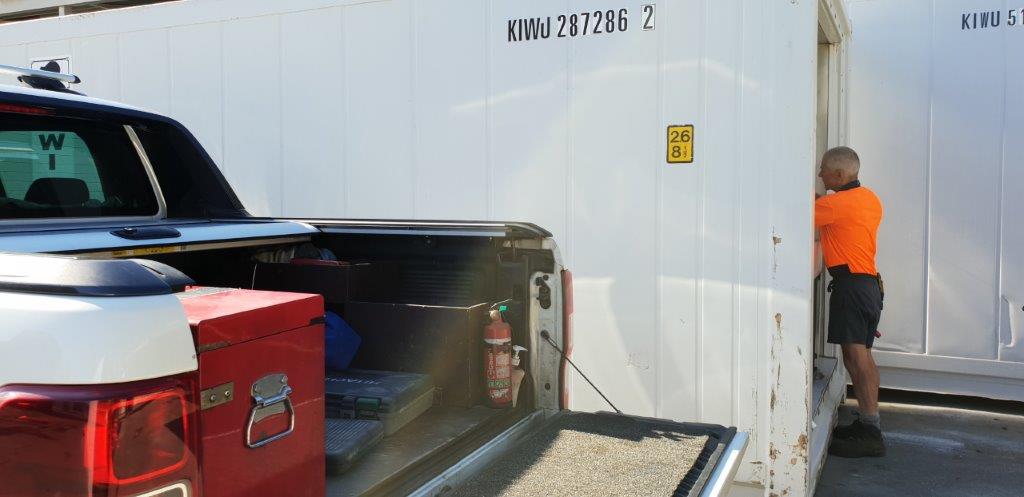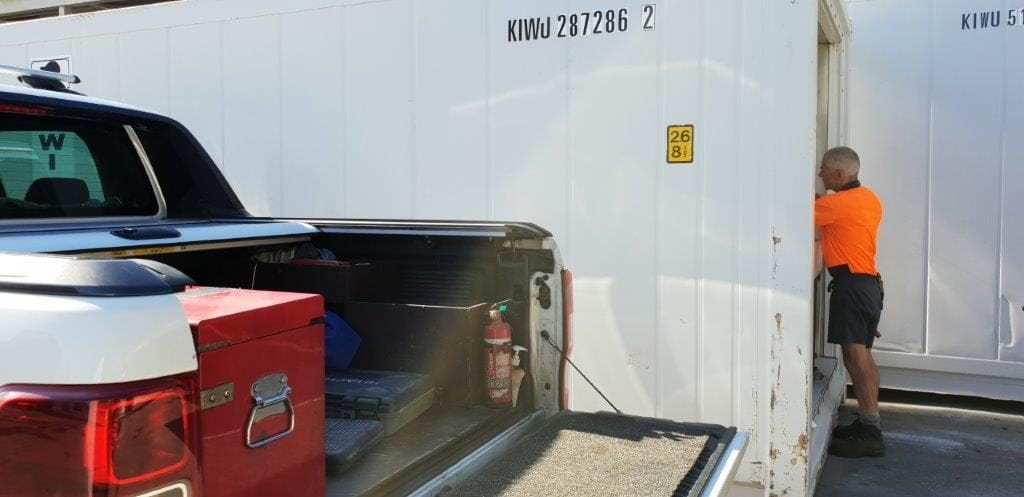 Once the inspection is complete, an electrical compliance tag is fitted to the power lead to say everything is safe and operating as it should be. A service sheet is also completed, and a copy is left in the control box.
Reliability and excellent customer service
Are you in need of a refrigerated container solution? The regular maintenance schedule on offer by Kiwi Box results in extremely reliable industry-standard stock that will meet your needs perfectly. Contact us today if you'd like to experience the uniquely personal service offered by Steve and Greg or check out our FAQs page for more information.