Led by husband and wife team of Roger and Nicki, the Beattie family are enviropreneurs with a passion for organic and natural farming practices. Their vision is to 'create unique foods and fibres of outstanding quality by combining the wonderful diversity of nature with infinite human ingenuity'. The multiple projects the couple are involved in along with the farms they manage are the result of their early pioneering work based on an ethos of easy-care ethical practices. NZ KelpTM is one such project that embodies the family's ethos and one that not only promotes good health through diet but one that boasts both agricultural and horticultural applications.
With Nicki's background as a medical doctor and her knowledge of nutrition's role in health, she knew of the associated health benefits of eating kelp. "It contains 29 trace elements, is a good source of iodine and has three times the potassium content compared to sodium!" states Nicki. The family regularly added dried and flaked Giant Kelp to their meals to also enhance the flavours of various dishes. From this, the food-grade product Valére was born.
Roger soon realised the potential of Giant Kelp as a promoter of growth in horticultural applications and trials of Zelp quickly got underway.  Since then, in addition to the vegetable and pastoral applications, Zelp has been successfully sold as an animal supplement with reported health benefits including improved immune systems; resulting in reduced health problems and improved overall condition.
With harvesting in progress, a solution was sought to help standardise the Valére product
In the early days Roger and Nicki would dry the Giant Kelp using the elements of wind and sun however, being weather dependent, they knew that they needed to seek out a solution where they could gently control the environment to obtain an optimum food-grade product.
Word of mouth led them to Kiwi Box who converted a refrigerated container and Roger and Nicki engineered stainless steel frames to house the Giant Kelp. The frames feature racks constructed from untreated timber where the Giant Kelp is hung to dry and are on wheels for easy cartage in and out of the container. Water is removed through air drying and gentle dehumidification, with the process taking approximately two days — fitting perfectly with the 'doing things naturally' ethos. "We don't believe in rapid turnover. We want to produce only an organic, natural product that retains its nutritional value and isn't denatured by heating", says Nicki. "It's easy to see the difference between our product and those that use a fast-drying heat process, and that's the green colour that is retained in our kelp once it's dry."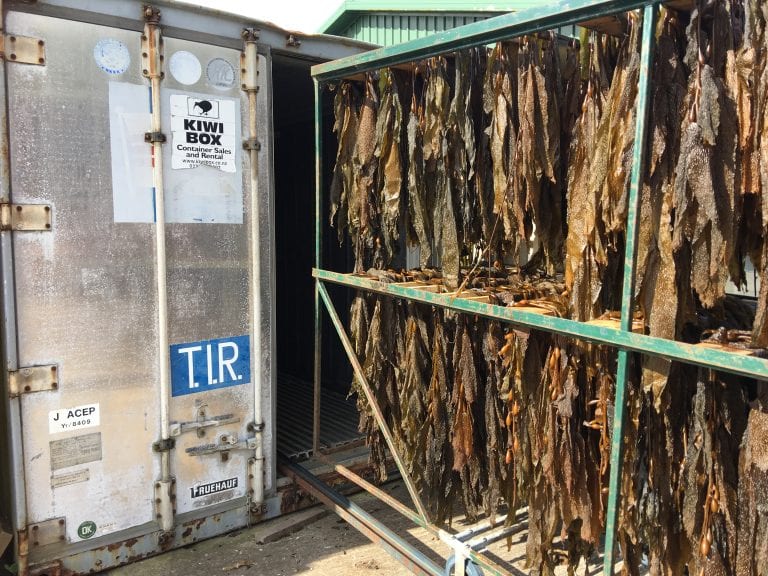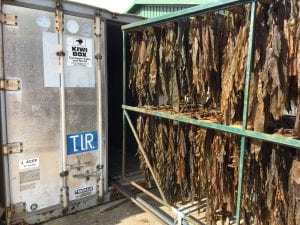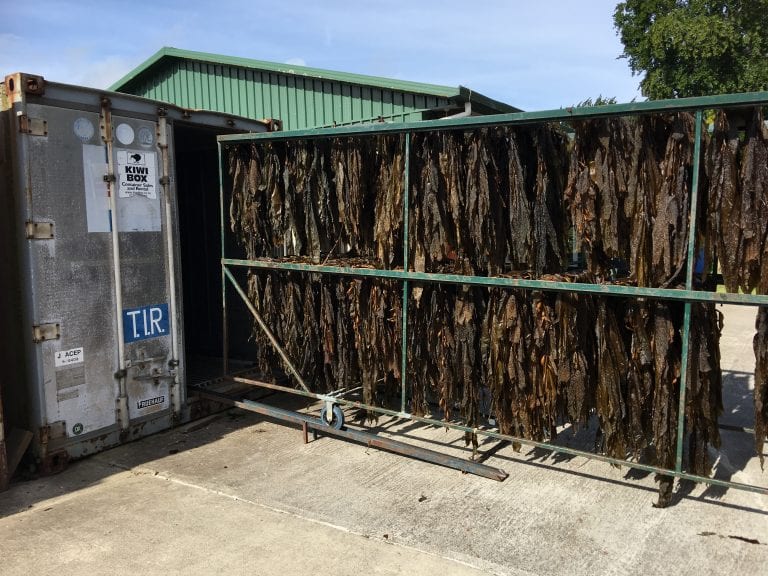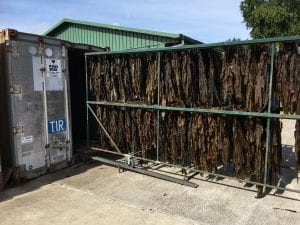 Meeting needs as demand fuels growth
Roger and Nicki are experiencing significant demand for both the Valére and Zelp products. Nicki believes much of this is driven by a global awareness concerned with food quality and one that's seeking out a much more innovative and sustainable approach to farming. With volumes of between 800–900kg per harvest (and a yield of only 10% of that following the drying process) the company is almost at the point of purchasing another container from Greg (or potentially utilising Kiwi Box's unique leasing option) to help them keep up with demand.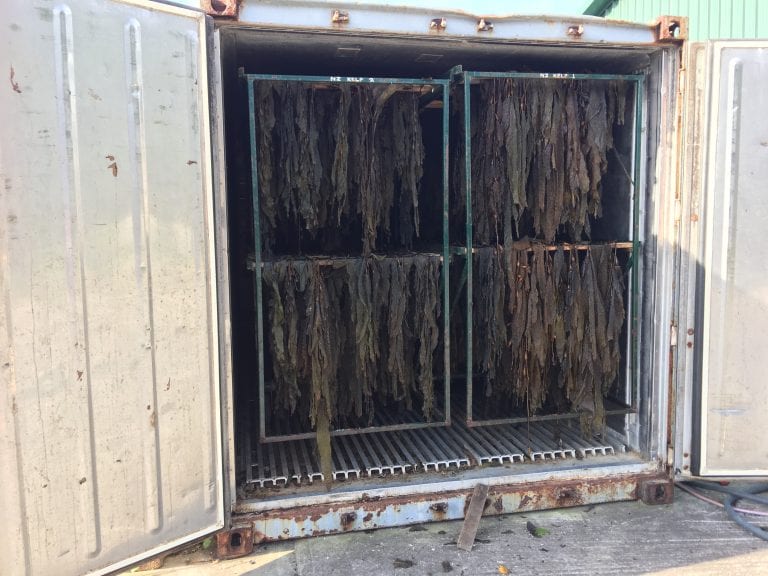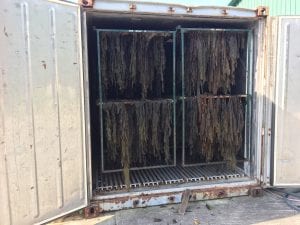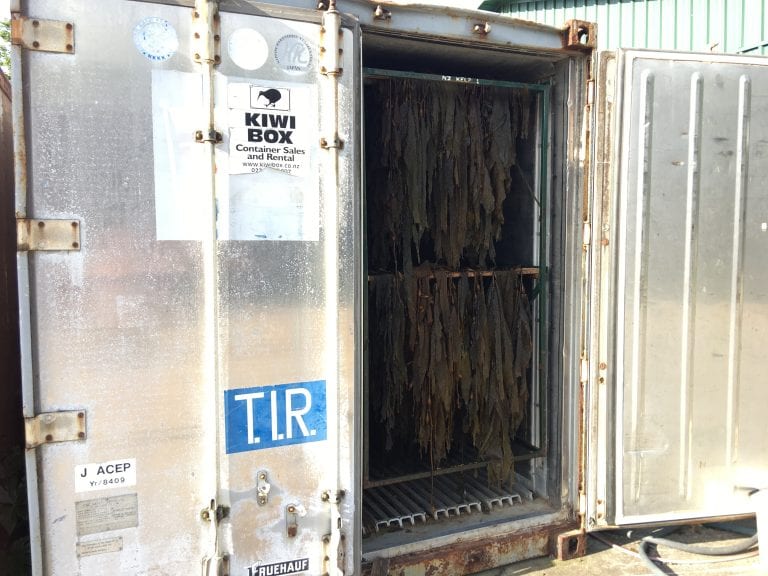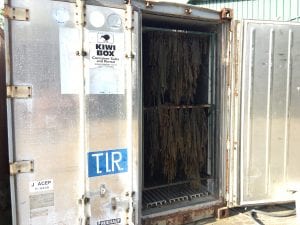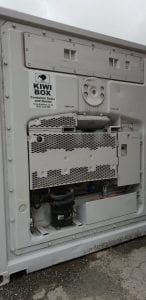 Why they'd only ever choose Kiwi Box
Roger and Nicki are so happy with their Kiwi Box container and the ongoing annual servicing that is carried out that they wouldn't begin to think about using anyone else. "Greg and Steve are terrific to deal with. They run a fantastic company, are always pleasant and happily accommodate our wishes".
Read more about the NZ KelpTM story here and if you're in need of a solution for your own unique project contact Greg, today to see how he can help.